Accreditations and Certifications
ISO: International Organization for Standardisation 9001/2008 Certified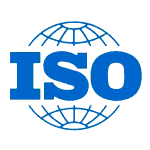 The ISO 9000 family of standards relate to quality management systems and are designed to help organizations ensure they meet the needs of clients and other stakeholders. The standards are published by ISO, the International Organization for Standardisation and are available through the National Standards Bodies. ISO deals with the fundamentals of quality management systems including the 8 main management principles on which the standards of principles are based. ISO 9001 deals with the requirements that organizations wishing to meet the standards have been met.
CWB: Canadian Welding Bureau W-47.1, W-59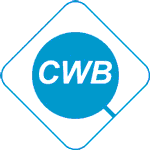 The CWB qualifies welders, welding procedures, as well as providing comprehensive training courses and products through the CWB learning center. The activity of the CWB contributes to the high level of competence enjoyed by industries employing welding and the consistent progress in welding technology and the reliability of welded products which include:
certification of companies involved with welding
certification of welding inspection companies
certification of welding inspectors
certification of welding electrodes
IAF: International Accreditation Forum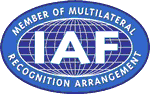 The IAF is a world association of conformity assessment, accreditation bodies and other governing bodies interested in conformity assessment in the fields of management systems, products, services, personnel and other similar programs of conformity assessment. Its primary function is to develop a single worldwide program of conformity assessment which reduces the risk for business and its clients by assuring them that accredited certificates can be relied upon. Accreditation assures users of the competence and impartiality of the body accredited. IAF members accredit certification or registration bodies that issue certificates attesting that an organization's management, products and personnel comply with a specified standard (called conformity assessment).
OHSAS: 18001

An OHSAS 18001 program promotes a safe and healthy working environment by providing a framework and procedure that allows a company to consistently identify and control its health and safety risks, reduce the potential for accidents, aid legislative compliance and improve overall performance. OHSAS 18001 is an internationally recognized assessment specification for occupational health and safety management systems. The following key areas are addressed by OHSAS 18001, these include:
planning for hazard identification, risk assessment and control
OHSAS management programme
structure and responsibility
training, awareness, competence
consultation and communication
operational control
emergency preparedness and response
performance measuring, monitoring and improvement
St John Ambulance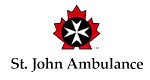 Standard First Aid - level A. CPR and AED.



WHMIS: Workplace Hazardous Materials Information System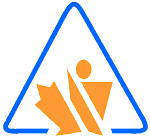 WHMIS requirements place an onus on employers to ensure that controlled products used, stored or handled in the work place (on or off site) are properly labeled, that material safety data sheets are made available to workers and that workers receive education and site-specific training to ensure the safe storage, handling and use of controlled products in the workplace, these include:
safety coordination services
industrial safety training
loss control leadership
standard first aid, CPR
H2S alive, WHMIS, TDG
confined space entry
e-learning course development
safety management systems
inspections, audits, manuals
site safety supervision
project management
occupational hygiene
CSL:
Safety training, pit class 7-ZB.
SCS: Safety Coordination Services
Fall protection
STS # FP 2003-01R01
OSSA # FP 00703
TP # 10-10302010.
Confined space entry
STS # CSE 2005-09
OSSA # CSE 30106
TP # 10-11032010
ACSA: Alberta Construction Safety Association
CSTS - 09 all training bodies.
Lokring instructor / installer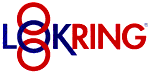 cut and prepare pipe ends
check pipe ends for square cut, check pipe OD, mark pipe ends with gauge (mpg)
inspect, assemble and cycle installation tooling
position fitting on install mark, fully engage tool onto fitting and cycle tool
post installation inspection (3 point visual check)
Vehicle Inspection Facility Licence
inspection of all road worthy vehicles to be inspected for road use
the inspection licence includes all classes of licenced vehicles
the inspection licence includes any type of vehicle to be either allowed to be driven in the Province of Alberta and the power to remove such vehicle until it is Alberta road worthy
this licence and service allows FMS to fix and repair vehicles that were deemed un-road worthy to become road worthy under law
CSA: Canadain Standards Association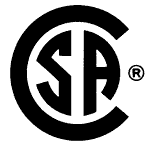 CSA is an independent, not-for profit organization
CSA is a group that generates product performance and / or safety standards for many Canadian industries
many standards define safety requirements intended to reduce the risk of personal injury due to electrical shock or fire. Some standards set levels of performance for products and increasingly standards address social concerns such as how our environment is managed of how information about CSA is being used. CSA facilitates committees of volunteer experts to develop standards using a balanced matrix approach and has published over 1800 voluntary standards to date. More than 1/3 of these are referenced in legislation passed by jurisdictions throughout North America
CSA standards are developed by volunteer technical committees consisting of representatives from groups such as government, industry, consumer groups and users impacted by the standard. CSA processes ensure that no one group dominates the process. The committees use a consensus-based approach to determine the contents of a standard. CSA employees facilitate the standards development process