Frontier Mechanical - Industrial Design and Fabrication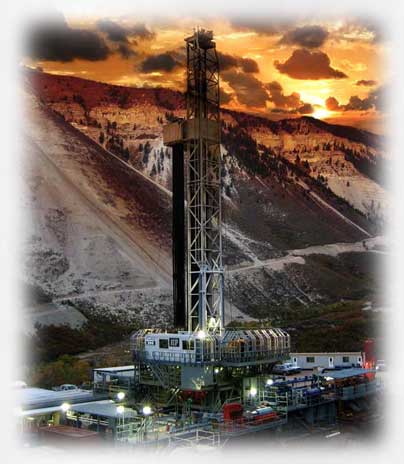 In today's world and its vast market places, Frontier Mechanical Services (FMS) is able to offer a full-range of services to many different types of industry involving five major divisions but not limited to; Engineering, Machining, Welding, Fabrication, Manufacturing, Field and Shop Services with material supply. Each of these divisions (individually) specializes in its own area of distribution, production and service. FMS has numerous additional services to compliment all areas of its clients mechanical and fabrication requirements, creating a unique one-stop service and supply company. Additional services include initial design, troubleshooting, repair and installation of all hydraulic systems nd their related components. FMS's repair services include oil and gas and industrial equipment and machinery, all brands of pumps, motors, valves, cylinders and it offers these repair services either in house or on site.
FMS as a group provides exceptional expertise and quality workmanship to support a productive environment each day for the needs of its staff and its client's requirements. FMS's knowledge and abilities offer its clients directed expertise and an outlet where they can imagine a product and have the confidence that it will become a reality right before their eyes. FMS as a company has many talents and welcomes any new challenges that involve its scope of services; this includes custom fabrication, engineering, design and specialized prototypes (with a focus on the oilfield and energy sector). FMS has filled its core company with many employees that are multi-talented to offer a wide variety of experience, expertise, and problem solving skills. This includes complicated instrumentation and design, engineering, commercial electrical services, and boiler requirements.
Globally, FMS has a solid track record among its clients. FMS has provided these clients with either products or services to meet their required project specifications. These clients are located in numerous countries such as; Columbia, USA, Canada, Russia, Venezuela, Singapore and East Asia. Based on this track record new opportunities have surfaced for FMS, as it is now planning to expand its global ventures even further into the international market with a specific focus in the Middle East, North Africa and off-shore.
FMS has new opportunities arriving each and every day for its employees, clients and vendors. Therefore, if your business requires FMS's professional services or if you are interested in joint venture opportunities, FMS encourages you to contact its fast expanding company today. You don't need to be in Niksu, Leduc or Edmonton, Alberta - we service worldwide.